La Txitxarrería a gastronomic bet is won in advance, as evidenced by the excellent reviews it receives on their profile Fork. Because when choosing a good restaurant, gamble is not an option. And from 1992, Txitxarreria has earned the trust of the residents of Pozuelo de Alarcón, of Madrid in general, and visitors who sit at their table as almost obligatory visit to its Madrid.
José Manuel Díaz, its founder and owner, It sets out from the beginning to bring the entire atmosphere in the cider houses of the Basque Country to the Community of Madrid. With a sole purpose: do enjoy your guests.
Excellent reviews in The Fork
Hence the profile restaurant in the main dining reservations portal, Fork (TripAdvisor belonging to) collect high praise by those diners who have enjoyed their good food.
---
---
The truth is, thanks to a careful selection of raw materials, The Txitxarreria has forged a name rather than reputed in the ever competitive world of restoration.
Hence, be heard, among its satisfied customers, phrases like "Excellent service and best cuisine, with prices more than correct ' O "Restaurant that allows feel at home (…) A very wise choice ".
---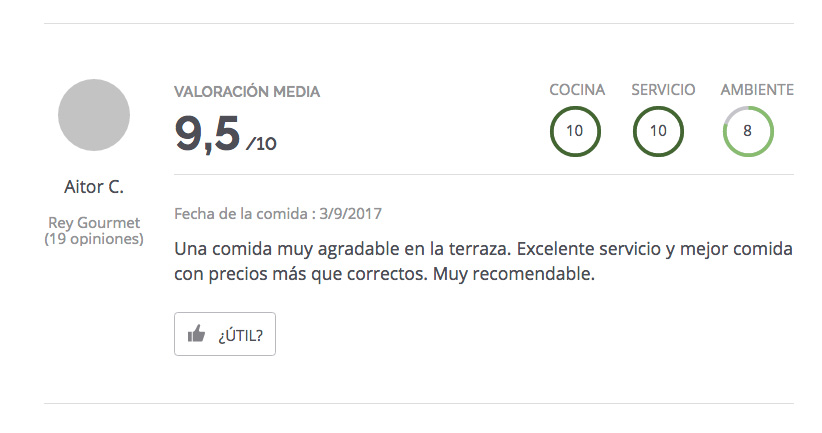 ---
Both the wide variety of first courses, made with seasonal products, as his famous grill, in which you can not miss as the star dishes and red meat Txitxarro, They delight the most discerning palates.
further, in the case of comments collected by the portal The Holder will not be fraud, since they can only bring their positive or negative review about a restaurant diners those who have come to it through their central reservation.
---
---
Also noteworthy is the ham and loin, own production, from pigs reared themselves in the pastures of Huelva on acorns and natural grass.
And what of his cellar, hiding as we have recently analyzed in this same app- some "treasures" oenological; those wines' author' that characterize a good restaurant, and always interested in bringing to light the palates.
---
The culmination of a good table, They could not miss the homemade desserts, as the pantxineta Basque or cheesecake, also mentioned in some of the criticisms collected by Holder. Scrumptious.
You can consult the full restaurant menu in this link.
---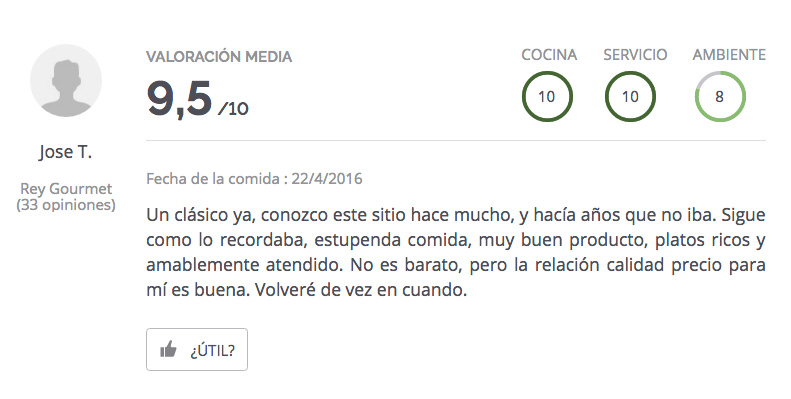 ---
You want to be the next in order to corroborate these and other excellent reviews of La Txitxarreria? For your reservation through Web page or do it over the phone 91 352 99 94.