The penchant for conservation and enjoyment of classic cars has increased in Spain in the last decade and a half. being, years, a hobby for an elite group, It has become a popular trend. Thanks to the coming of age of many vehicles, denominados clásicos populares. De ahí, Recambioclasico.com, a company that provides solutions to owners and restorers vehicles (multibrand, European or national manufacturing) more than 20 years.
"The truth is that all these vehicles need maintenance and efficient spare parts supply, in keeping with the times ", explains José Luis García –Pepe G for friends-, a true motorsport enthusiast since childhood, and more specifically of dilapidated cars and above years, and responsible for the implementation of the company: "Thus he was born, in 2016, the idea of ​​Recambioclasico.com: provide solutions to owners and restaurateurs vehicle with at least a couple of decades since its manufacture '.
What exactly

Recambioclasico.com

?
Y es que la gran mayoría de profesionales en recambios para vehículos clásicos están especializados en una marca en concreto y/o en un modelo. Nevertheless, There are few such marks, and many fans could not find a specialized recambista in your car.
"Our distribution channel is exclusively through Internet, and we operate and serve any country. The customers we target are both individuals and professionals, the latter being that we are moving more specifically, as they are increasingly receiving requests workshops repair and maintenance of these vehicles', continues this enterprising.
---
---
Both these workshops as Recambioclasico.com viewed as demand grows daily, "Although the Administration wants to eliminate them directly on the map, in a bad environmental management ', opina Pepe G. «Conscientes de esta necesidad de los talleres hemos desarrollado un servicio integral de localización y suministro de recambios para garajes de reparación de vehículos».
So they work these passionate about classic cars
Get to know well what your customer type, and how to provide the best service, only be achieved by working with the method "test error". "The beginnings, as in any activity they were not easy, y se necesitaron unos cuantos tropezones para afinar y poner a punto nuestros 'carburadores de venta'. Las repeticiones de compra de un cliente profesional tampoco son seguidas, conseguir una cartera de clientes estable que se desarrolle requiere mucho tiempo y trabajo. Nuestra mayor satisfacción es ver cómo nuestros clientes quedan contentos y satisfechos, and when they have an opportunity to request our service return location and supply of spare parts', says promoter Recambioclasico.com, that in less than a couple of years and has more than 850 registered customers.
---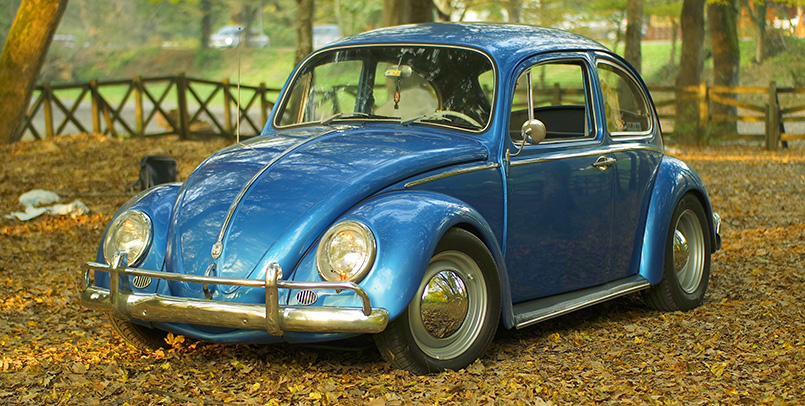 ---
Recambioclasico.com has brokered the sale of all kinds and level of parts: from a bulb of 1 € to a cylinder head for Mercedes Benz model the years 50, cuyo importe alcanzó los 3.500€. And it has even been contacted by the producer of the hit TV show El Hormiguero to try to locate a particular type of vehicle.
Contactar con
Recambioclasico.com
A Pepe G He is joined in this business venture, which it is already a reality, a team of professionals with the same common denominator: passion for classic cars. "If these vehicles are not known it is impossible to sort and search these pieces, because there are no manuals and guides of any kind; as it happens with other modern cars. So this knowledge is essential, it allows when we talk to our customers actually try aficionado aficionado, and we both parties trasmitamos passion and knowledge of the history of the automobile that marked an era ".
---
You can contact experts Recambioclasico.com en su web o bien por phone I email.