As it is customary at the beginning of the summer last years, next Thursday 28 June the restaurant La Txitxarrería held an exclusive dinner pairing with two different types of French champagne: Ayala Y Bollinger. Se trata de una ocasión ineludible para que los amantes de este vino blanco o rosado espumoso, prepared according to the method champenoise, puedan descubrir sus distintas mezclas (cutting or assembly) uvas of chardonnay, Pinot Meunier, Pinot Noir, Pinot Gris, arbanne are small meslier.

A) Yes, the menu designed by renowned pozueleño this restaurant for dinner pairing consists of the following dishes:
incoming
Iberian ham from the own farm "the Romeros", Jabugo
Pickled mussels Ramón Peña.
Tiradito mackerel on guacamole and mango.
It will accompany this careful choice of starters French Champagne Ayala, and more specifically Brut Majeur its, un espumoso Non-vintage whose fresh and expressive flavor, It is balanced in, viscous and fruity.
First course
This fish is washed down with Ayala Rosé Majeur variety of. So diners checked, when average quality, the fish is not always limited to white wine.
---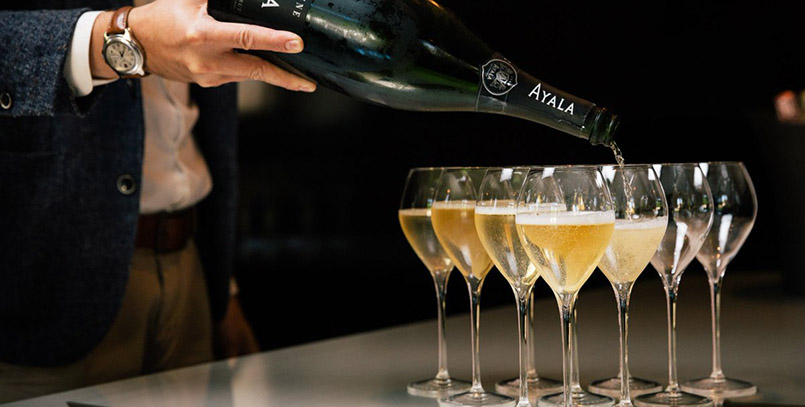 ---
Second course
Beef Tenderloin with mashed potato and fried marine Piparra.
Sparkling wine Special Cuvée Bollinger is chosen for pairing with this delicious meat dish.
Dessert
Mascarpone cream with strawberries from our garden Quijorna.
Also the dessert will feature the French champagne, and given the dates we are, They could only be strawberries which will put the perfect finishing touch for this menu.
A gastronomic event you should not miss any good fan of tasty Basque cuisine and French champagne.
---

---
Beyond pairing dinners
Thanks to a careful selection of raw materials, The Txitxarreria has forged a name rather than reputed in the world of restoration, not only in Pozuelo but throughout the Community of Madrid.
Both the first wide variety of dishes made with seasonal products such as its famous grill, where you can not miss as dishes Star Abbey and red meat, They delight the most discerning palates. Also noteworthy is the ham and loin, own production, from pigs reared themselves in the pastures of Huelva on acorns and natural grass.
And to round off a good meal, They could not miss the homemade desserts like pantxineta Basque or cheesecake.
---
Other menus are available in the web restaurant, and make the corresponding reservation, or to be performed by the phone 913 529 994 Y 666597720 or through the mail pilar@latxitxarreria.com