Transport and logistics agreement
After a number of steps we get the satisfaction of being able to agree to one of the first logistics operators in our country, Kuehne + Nagel which it provides global coverage in shipping, air and land with 21 workplaces and storage area exceeding 200.000 m2–, with another distribution and sale of wines internationally, Lavinia, which it has resulted in a significant annual cost savings.
maintenance and safety contract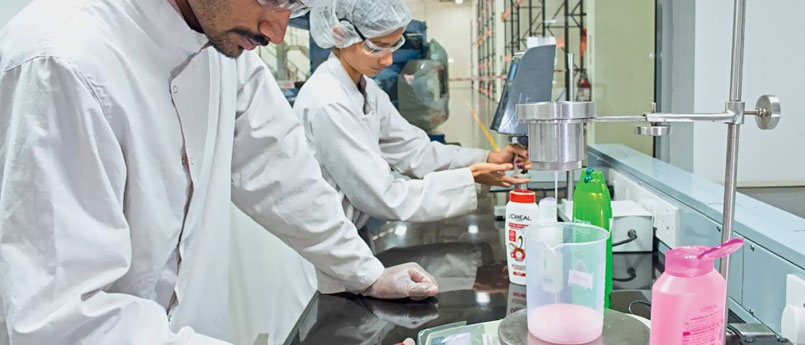 Thanks to our commercial work effectively intermediating got to get one of our partner companies, dedicated to the field of maintenance and security, capital contribution contract 1 million per year with L'Oreal -group leading beauty in the world with presence in 130 countries- to take over these tasks in one of the factories that the French multinational has in Spain, located in the industrial area of ​​Villalonquéjar, a town near the capital of Burgos.
All transfer and subsequent implementation of a previous installations to other offices, most modern and best equipped, always carries a small chaos that must be controlled, transition to occur with minimal loss of effectiveness hours. A) Yes, coordination we undertake for the safe transfer of confidential medical records and reports, one of our oldest customers, Prevention Society Ibermutuamur, from its former headquarters to a new building, You can be described and indeed, so we recognized the impeccable client-.
Supply three Spanish airports
Through our work we get to mediation DS Green Line, one of our partner companies, the contract to supply all cleaning equipment for airports in Madrid, Barcelona and Malaga Concentra Services.
From our birth as a company, our first steps as an organization headed, in addition to providing the most professional and personalized services to our customers, to help all of them in marketing their own products / services. Proof of this are the operations closed periodically for such diverse organizations as car dealers Sealco Motor, Prevention Society Cualtis, security company Alama Systems, the agency Fox Detectives a caterers Olmata.